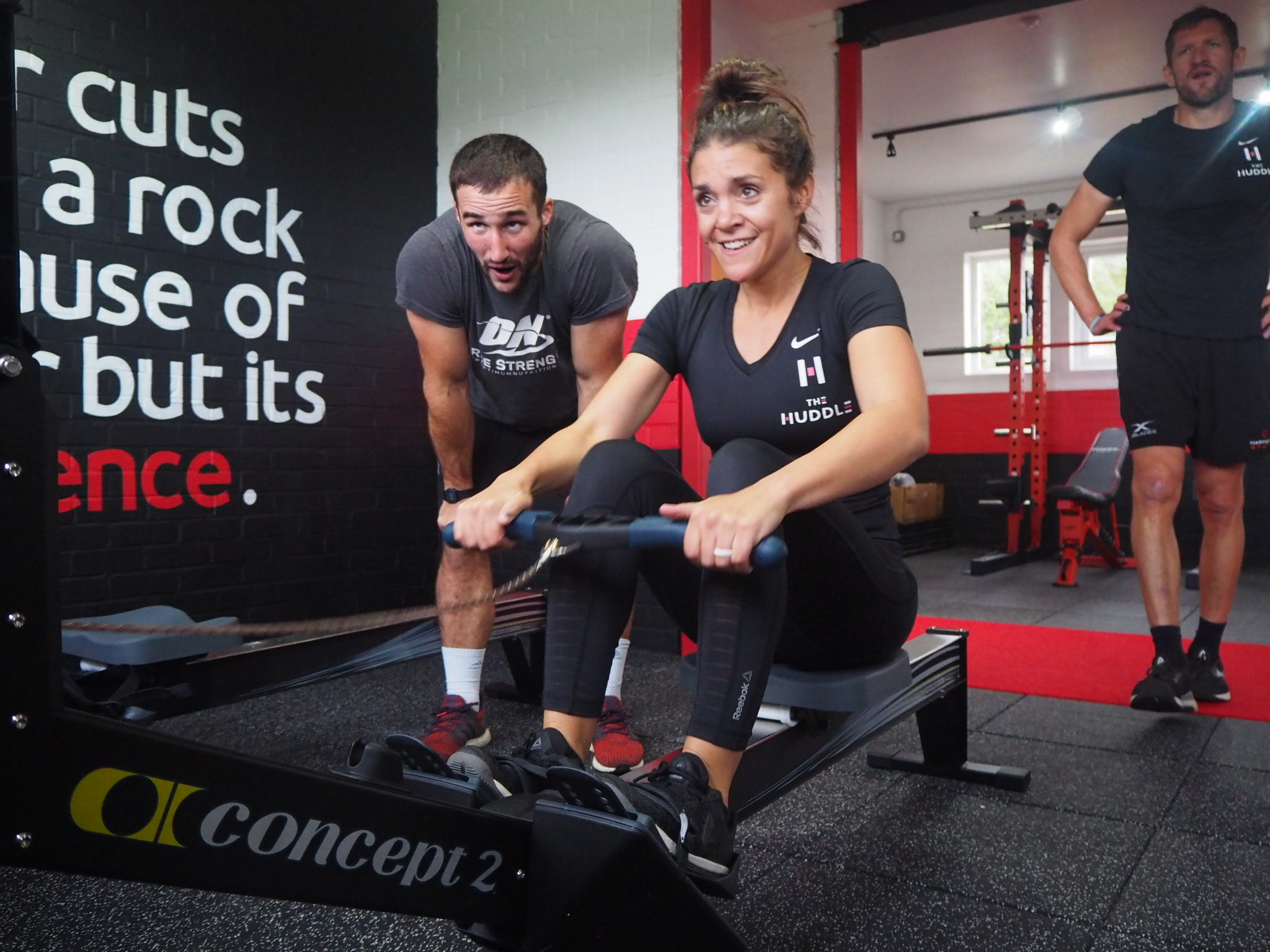 Why Huddle into our group training experience?
Why do we think we can help you? 
The training system at #TheHuddle is designed around optimising your physical and mental wellbeing through a variety of training modalities that stimulate all of our energy systems and offer the all important variety to your training, but this is NOT just for fun. 
We are aiming to combat the 21st century epidemic that leaves us motionless at work, attached to our phones and even having our shopping delivered to our kitchen table. We have certainly regressed physically since the days of our or hunter-gatherer ancestors and our path doesn't look set for success in the future without a significant intervention. This is where we believe #TheHuddle has a group-training model that is unrivalled.
One of the biggest training misconceptions is that everything you do has to be maximal to ensure optimal adaptation and effectiveness. This is most certainly not the case and any professional worth his or her worth will tell you otherwise. Improving stability, mechanics, mobility, posture; power output, trunk strength and aerobic efficiency will leave an indelible mark on your health, performance and well-being.
Our unique blend of Strength, Power and Cardiovascular training options every week aims to combat the "lets just lift heavy" culture and replace it with a program that house's all the principal foundations from which energy production, movement and health are founded. We want to be sure that you are ready for anything that life throws at you, no matter how unexpected.
We are all familiar with the term "Use it or lose it" and it most certainly played a part in the development of our system, knowing that we wanted to challenge our clients across strength, speed of movement, aerobic and anaerobic modalities. Getting fit for everyday life in our minds eye should leave you prepared to operate efficiently and easily no matter whether you are chasing/racing your children, picking up all of your shopping bags at once because it is raining or you decide on a fitness challenge that would not normally consider. We believe you need to practice using these lesser utilised systems, what ever yours may be, more often to ensure our bodies are ready when called upon.
It is our belief that posture and position lead to optimal performance. This is why we are so passionate about your movement and well-being. 
We know that training in your teens and twenties you can "get away with" less than optimal training. However it will only be so long until it catches up with you (trust me, I now know) and the compensations you have been utilising become ingrained dysfunctions (sore back, knee or Achilles tendons) that will take their toll later in life and reduce your capacity to "use it" and therefore you will begin to "lose it."
Our service will be stand alone with regards to the quality offered to you within our group training experience, we want you to walk out of the class feeling like a bad ass and improving not only your physical and mental well being but knowing that your long term health is going to be in a better place.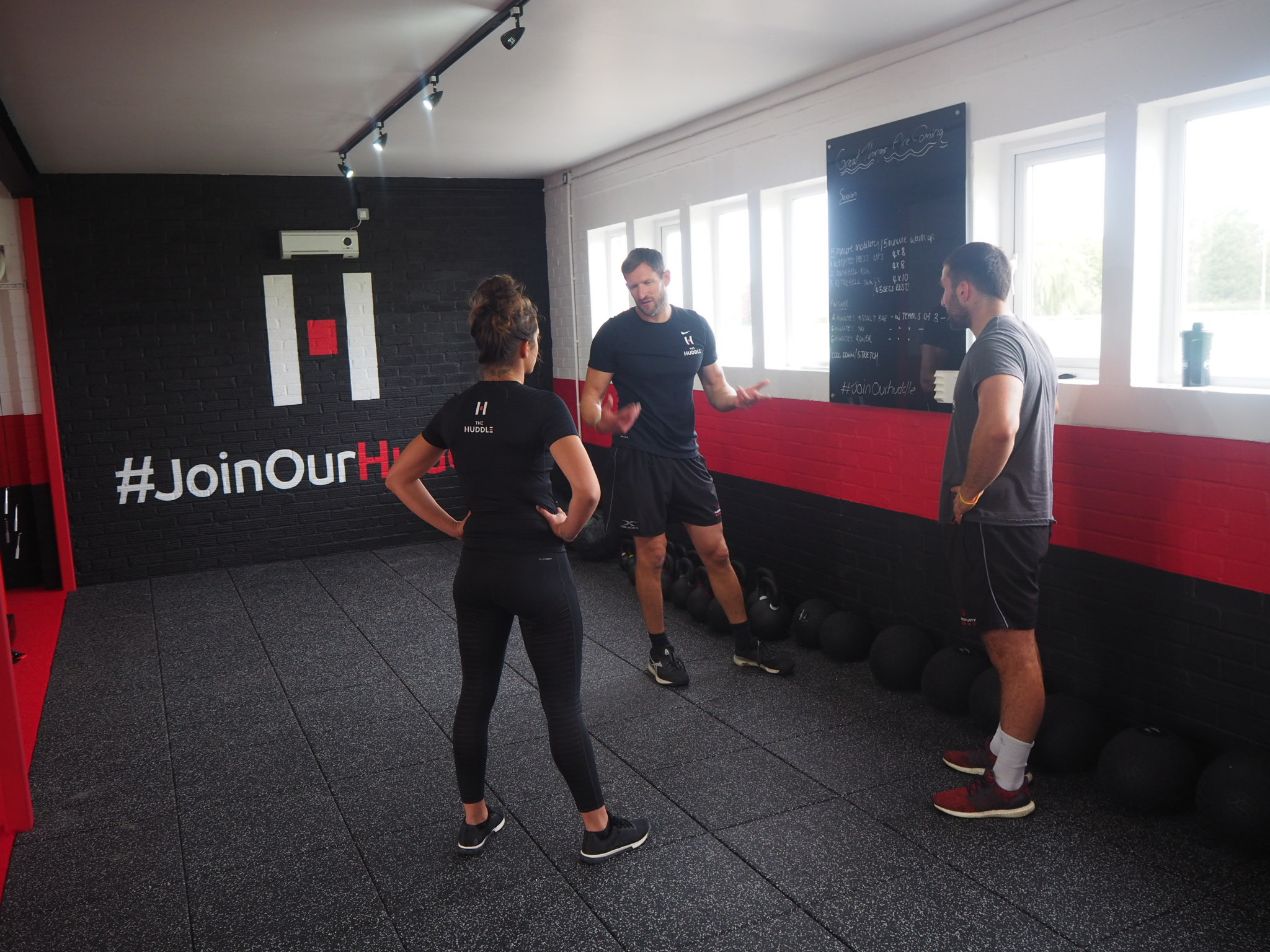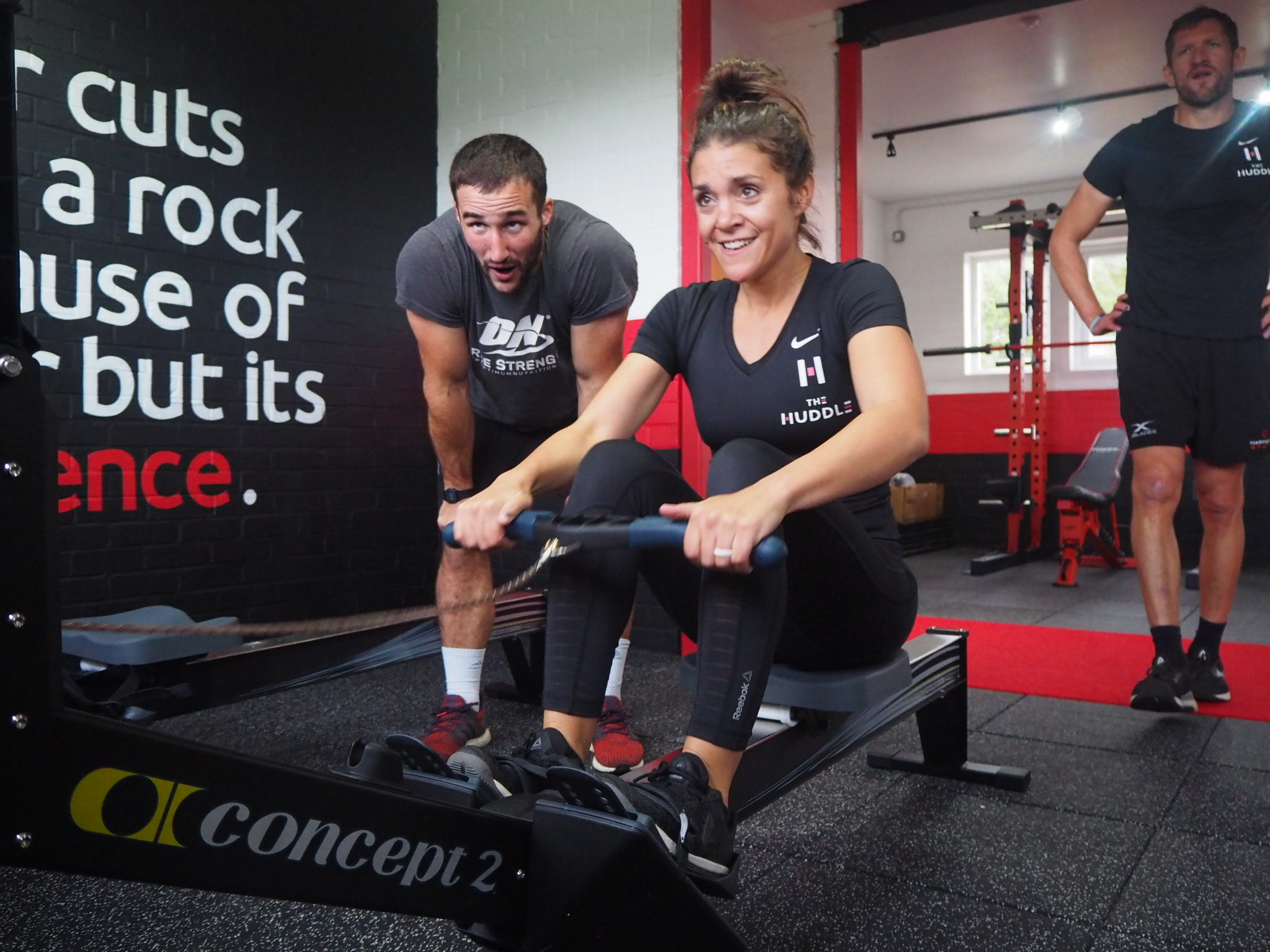 Below are three short synopses on our group training classes and the associated benefits
Warrior workout – Strength sessions
Building the platform for a better you by improving your overall strength of body and mind. Warrior Work Out is all about releasing your inner Warrior, knowing that if you believe it, you can achieve it. Push, pull, hinge, squat, lunge; taking life head on has never been so exciting.
Power Play- Speed of movement
Power Play is all about disrupting our sedentary lifestyle. The world is changing and opportunities in everyday life to move fast, react quickly, change direction swiftly and work flat out are becoming few and far between. This is a session full of dynamic power exercises to harness your explosiveness. 
Sweat, No Regrets – Cardiovascular sessions
This class epitomizes "Sweating it out". At #TheHuddle, not only do we buy into the physical rewards of exercise, but even more so into the psychological benefits. This is a serious sweat, where every demand is met. We don't just want you to look good and move well, but feel awesome mentally as well.
Improve intramuscular co-ordination

Improved bone density

Increased lean muscle

Increased Basal Metabolic Rate

Increased strength to weight ratio

Improved mechanical efficiency 

Improve reaction times

Enhance tendon function

Improve intramuscular co-ordination

Improve efficiency all the way across the force velocity curve

Utilising type 2 muscle fibers 

Improve neural adaptations

Reduced blood pressure

Reduced resting heart rate

More efficient energy system 

Reduced risk of cardiovascular disease 

Reduces stress

Improves sleep