SMASH YOUR GOALS WITH OUR FRIENDLY COACHES
Join a results orientated health and fitness community with strength and conditioning at our core
THE HUDDLE FITNESS
The Huddle is a results-oriented, health and fitness boutique, focussed on helping you acheve your goals.
Strength and conditioning is at our core and our gym is built around coached sessions led by our expert trainers. With group sessions and personal training available you'll always recieve the support, encouragement and advice you need.
We are all about quality over quantity and never compromise on the standard of our coaches, our classes or the experience we offer.
Our family-friendly, supportive community and team of encouraging coaches awaits…
Free trial
Try out any of our classes with a free trial session.
Combo Deal

Get the most out of The Huddle with this PT AND Group Fitness package.
Buy 16 sessions of personal training (two sessions a week) and get unlimited group fitness sessions for two months.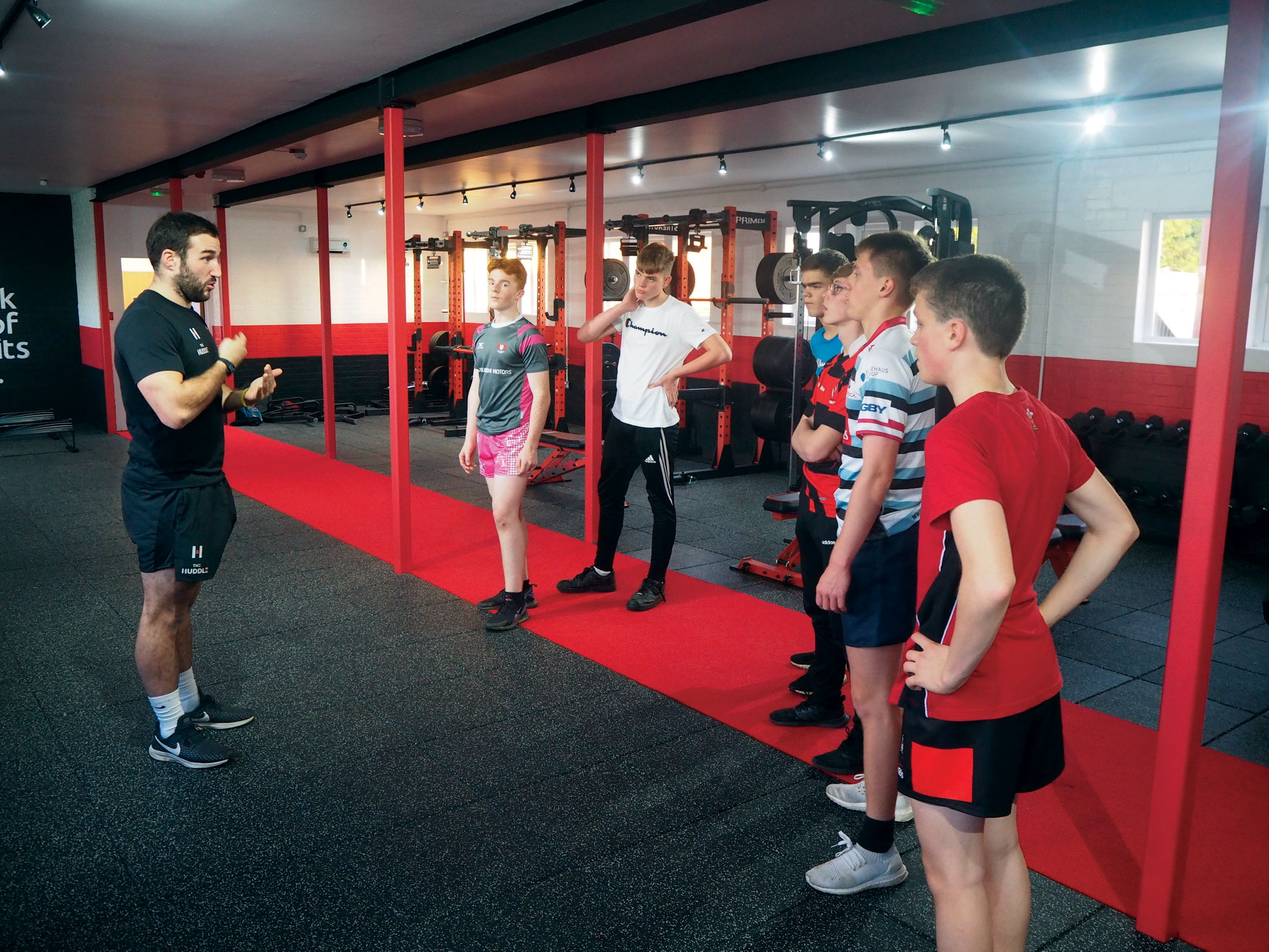 YOUTH ACADEMY
We believe that building wellness starts from the very beginning of life. The Huddle's Youth Academy is programmed by ex-professional sportspeople and highly qualified strength and conditioning professionals for kids who aspire to be athletes and for those who want to prioritise their health and fitness.
Having fun is always the top priority. Our sessions teach kids correct movement patterns, how to reduce risk of injury and by improving their speed, power and strength we are confident of building the strongest foundations and healthy habits for their future pursuits.
Find out more
The Huddle offers the best and most comprehensive training I have experienced. The brilliant team deliver a variety of classes and one to one training which provides the perfect balance of challenge and enjoyment. They have done a fantastic job of coming up with a really differentiated approach to going to the gym.
Both the environment and staff pose a friendly yet hardworking culture. With fantastic facilities and well trained staff, The Huddle offers the perfect place to achieve all my fitness goals!
Amazing gym and facilities in a great location. The people and community are lovely, with great knowledge and morale. It's the perfect balance of enjoyment and hard work. I would recommend The Huddle to individuals of all levels!