Come and #JoinOurHuddle
Get involved in our unique blend of Strength, Power and Cardiovascular training, aimed at combatting the 21st century epidemic that leaves us motionless at work, whilst also achieving your health and wellness goals. Designed by a team with over 30 years' experience, we believe these full body sessions will give our members the biggest 'bang for their buck' by helping you achieve your goals, whatever they may be.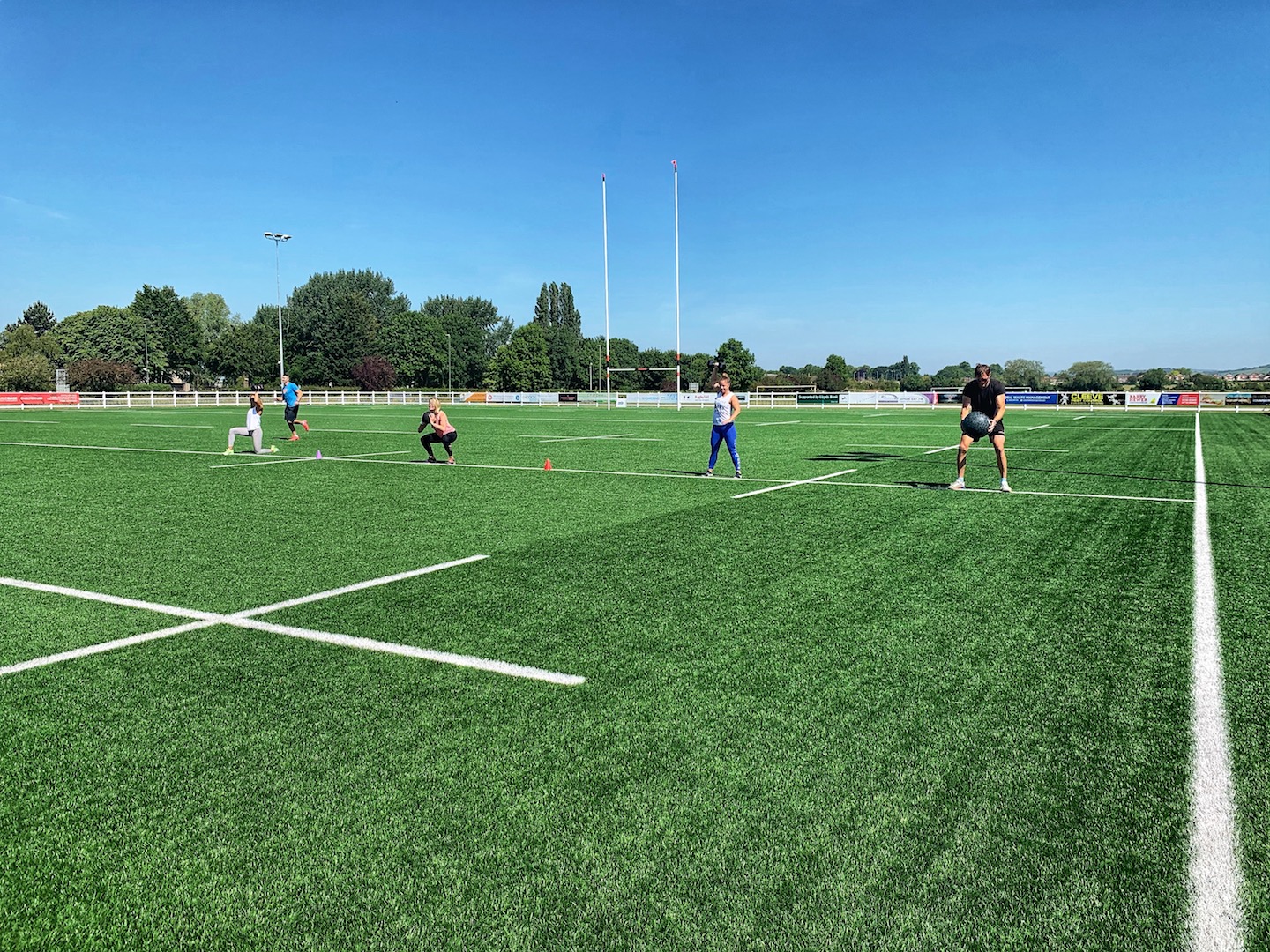 Small Group Classes

01
In light of C19 restrictions, The Huddle have introduced small group classes both indoor and outdoor (weather dependent). We take pride in looking after your health and wellbeing whilst making sure you have fun, smash goals and get fit at the same time! Keep scrolling to find out more about our classes...
Timetable (when gyms are allowed to reopen)…
MONDAY 9.30am, 6pm
TUESDAY 6am, 1pm
WEDNESDAY 9.30am, 6pm
THURSDAY 6am
FRIDAY 9.30am, 12pm
SATURDAY 8.15am, 9.30am
SUNDAY 9.30am
Warrior Workout
02
Our weekday workouts which run on Mondays through to Thursdays follow our main session template. These sessions aim to build the platform for a better you by improving your overall strength of both body and mind. Warrior workouts are all about releasing your inner warrior. Each session will start with a mobility warm up will then include some strength blocks which focus on movements such as push, pull, hinge, squat, lunge and then we finish with some metabolic conditioning. I
Improved intramuscular co-ordination
Improved bone density
Increased lean muscle
Increased Basal Metabolic Rate
Increased strength to weight ratio
Improved mechanical efficiency
Reduced blood pressure
Reduced risk of cardiovascular disease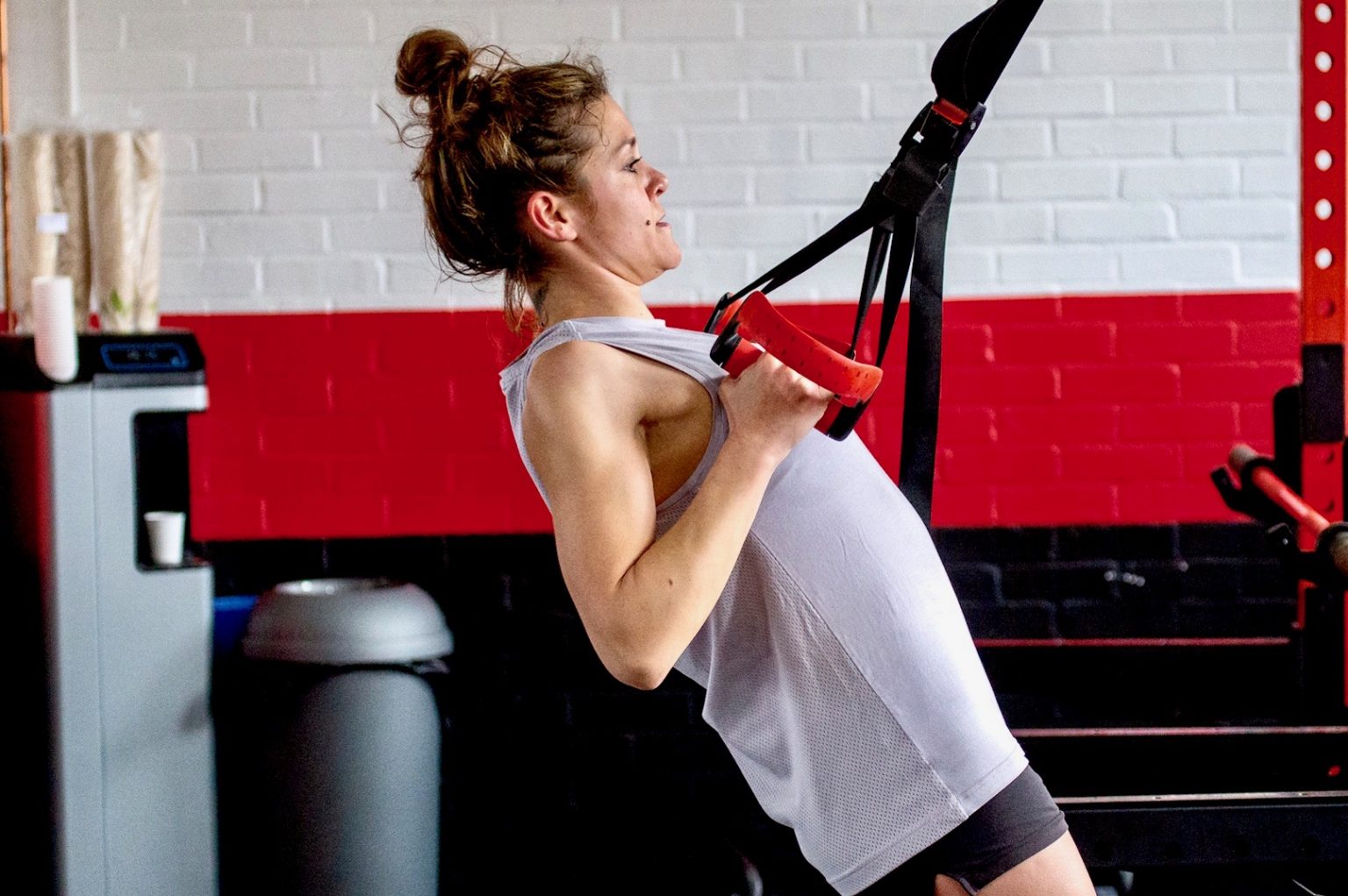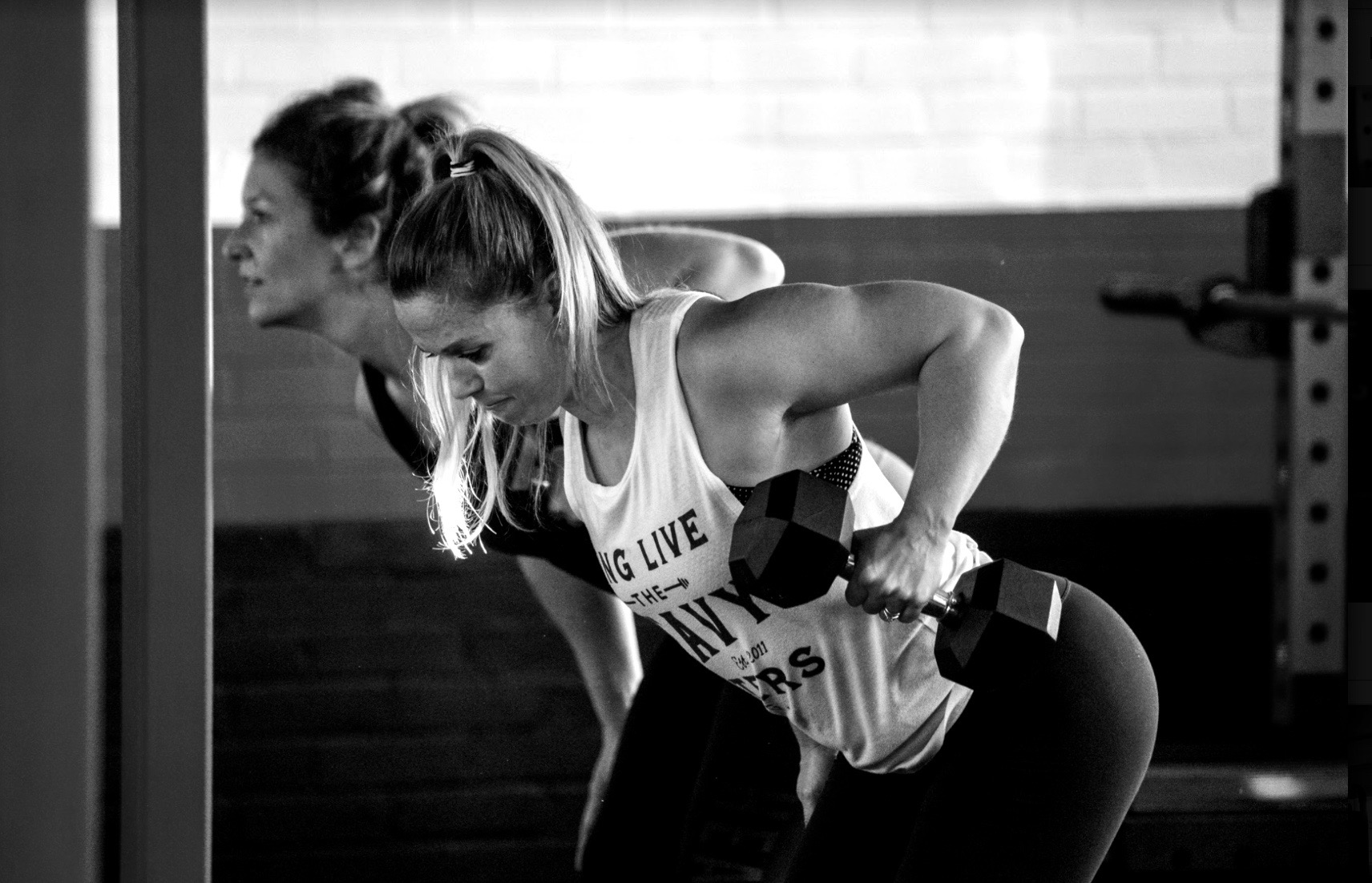 Huddle for Her

03
Women's only sessions on Wednesday evenings at 7.15pm with our PT and fitness coach Sophie. The sessions are designed as an introduction to weights and to training in a gym environment. Suitable for women who are looking to build confidence, muscle strength and increase fitness.
Improve reaction times

Enhance tendon function

Improve intramuscular co-ordination

Improve efficiency all the way across the force velocity curve

Utilising type 2 muscle fibers 

Chase the bus, catch your kids, increase your reservoir for sports performance 

Increased bone density

Improve neural adaptations
SWEAT NO REGRET

04
These sessions are run on a Friday and Saturday and are aimed to make sure you get a full body blow out! At The Huddle, not only do we buy into the physical rewards of exercise, but even more so into the psychological benefits. This hour long workout gives you a serious sweat, where every demand is met. We don't just want you to look good and move well, but feel awesome mentally as well. These sessions will often involve an element of team work .
Reduced blood pressure
Reduced resting heart rate
More efficient energy system
Reduced risk of cardiovascular disease
Reduces stress
Improved sleep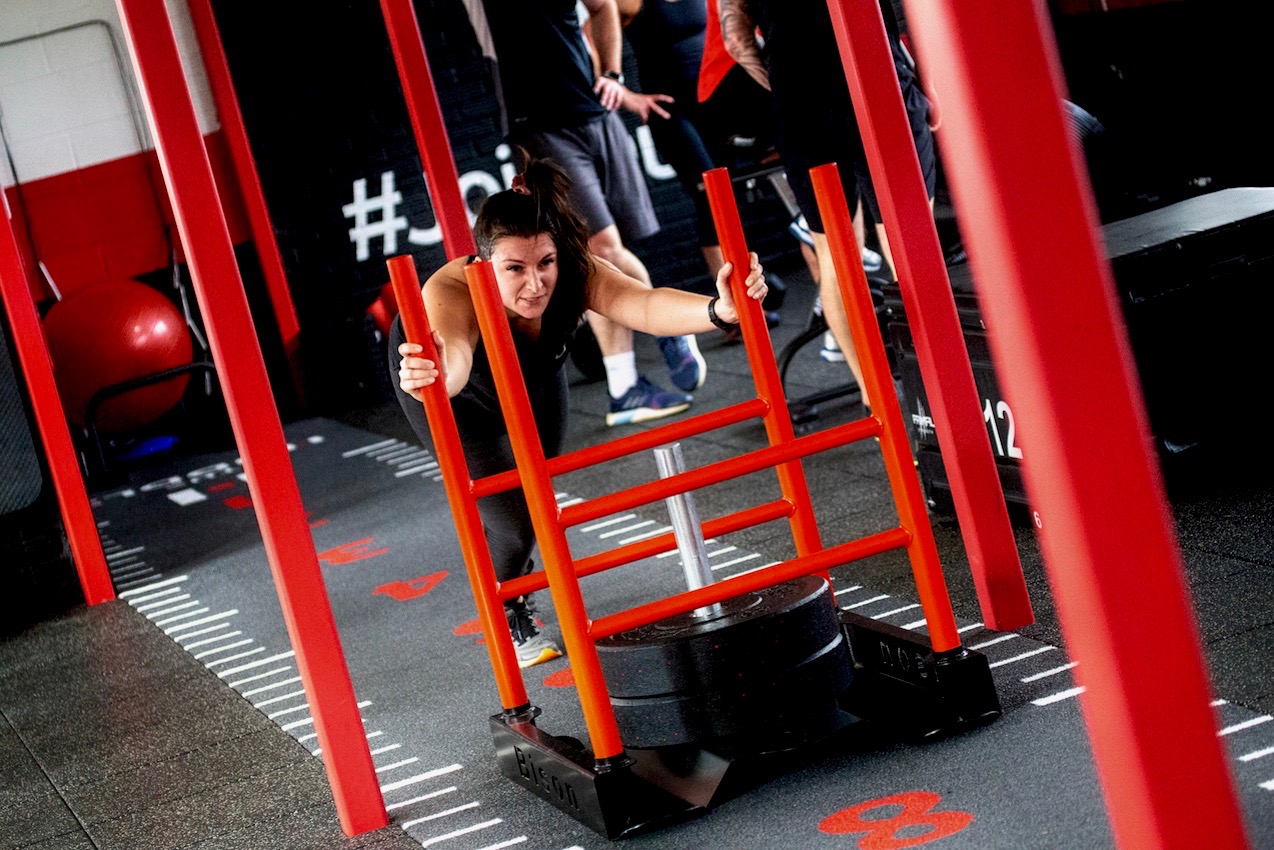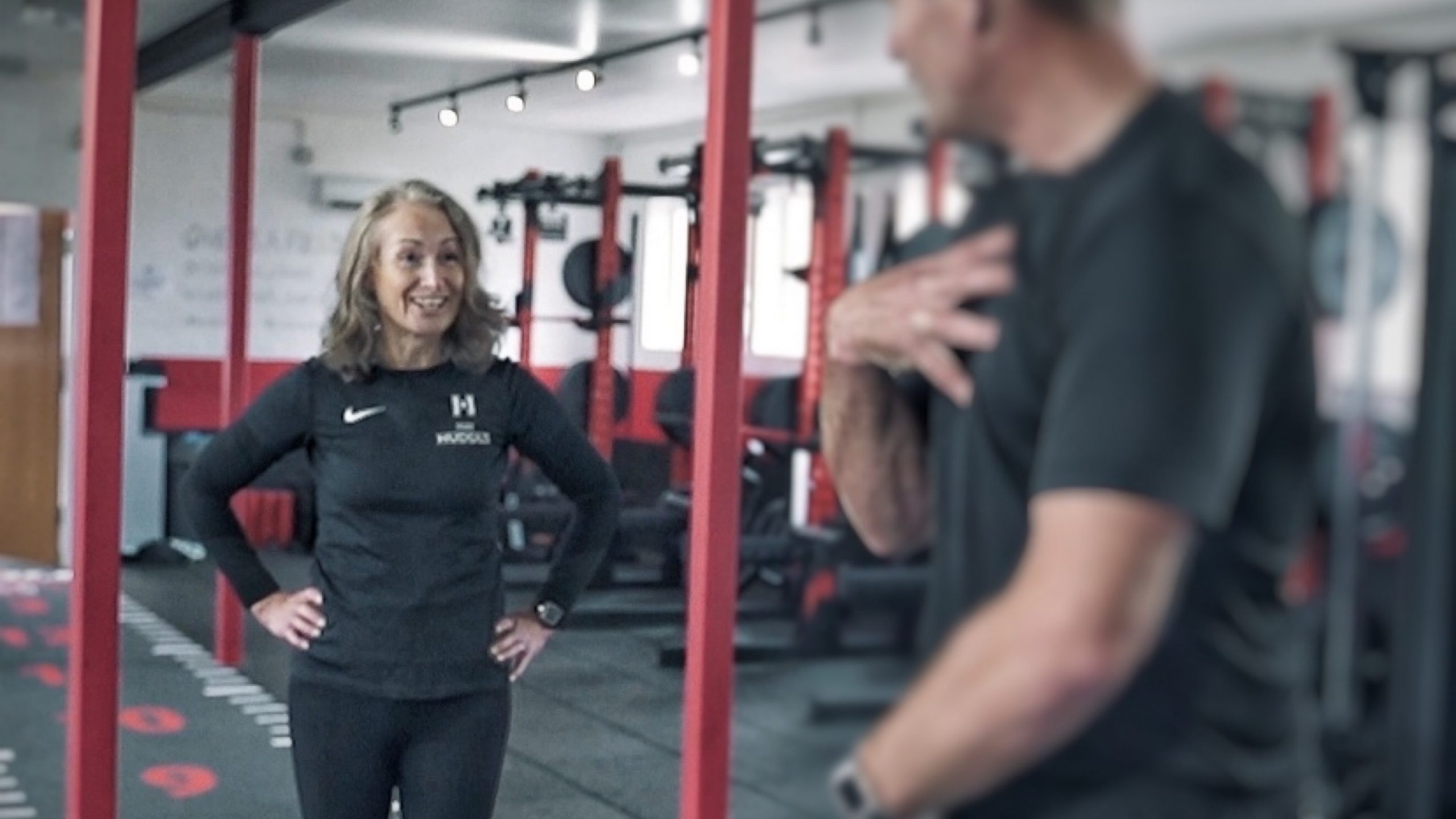 Build
05
Friday nights are all about Build! Each session will have a strength and muscle building emphasis. Designed to improve your whole body strength and to increase your overall muscle mass our Build classes will leave you feeling stronger, bigger and fitter.
Improved Bone Density.
Increased Joint Stability (Reduced risk of injury, back pain and improves posture).
Increase Lean Muscle Tissue.
Improved Athletic Performance.
Transfer to everyday life, lifting, carrying, moving.
Boost Mood and Confidence.
Look and feel better.
Clinical Yoga
06
Clinical yoga is very similar to your usual Yoga but this focuses more on building strength & resilience through Yoga poses. We move through poses focusing on our breath and grounding our body, taking a small part of the day to tune into your body and breath. During these stressful times, Yoga is a great way to exercise under low impact but also makes you feel great! Clinical Yoga has a focus on injury prevention & can also increase recovery from a wide variety of injuries, the main one that a lot of us suffer from is lower back pain. By coming from a Therapists point of view I have further in depth knowledge of why the poses will help you, and you gain more from the sessions that way, by understanding what the moves help with and the muscles you are using/should feel activating.
The science behind Yoga is that it is mainly stretching, by stretching the muscles, the fibers lengthen and re-align. The re-aligned muscle tissue, recover better from damage than muscles that are left with tension/knots from day to day activities & exercise. meaning they can not function/contract to their best ability, which can then cause pain and decrease in function. Over time, with regular yoga based exercise the muscles become more flexible and function is improved feeling stronger & increasing mobility at joints.
Key Benefits:·
Increase Flexibility & Balance.
Muscle Strength.
Improves Respiration.
Injury Prevention.
Relaxation / Improves Mood.
Improves Sleep.