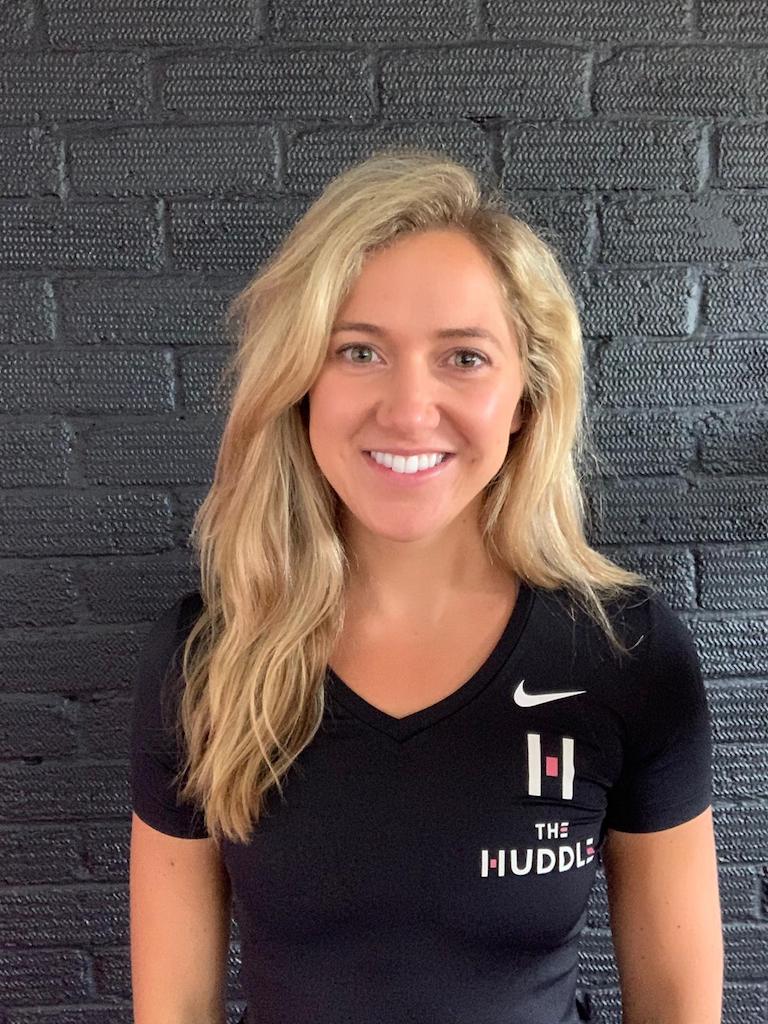 Sophie May
Female Personal Trainer
Sophie is a female personal trainer and fitness instructor. Her background is in sports nutrition where she worked for 5 years, but throughout this time and previous to this, she has been absolutely gym mad! Her passion is to motivate, inspire and encourage people to love exercise as much as she does and to help people become the best versions of themselves.

Sophie has 10 years experience training in the gym and has been teaching various classes, personal training and bootcamps for the last 3 years in Cheltenham. 
Asked about her new role Sophie said… "I cannot wait to get started at the new gym in Cheltenham; The Huddle, the facilities and equipment here enable us as coaches to introduce to you an exciting and fun way to exercise – not just your bog standard workout! Each session will be challenging and different, ensuring we keep your body guessing and give you something to look forward to each week 🤩. I love anything to do with health, fitness and increased well-being 💚, hence my choice to go down the personal training route. This way, I can help others to build confidence, make progress, reach their fitness goals 💪🏽 and feel healthier as a result."

Nothing will stop me from ensuring clients make progress. If it's not possible to get to the gym – check out my online business @girlsontopoffitness where I offer online training, 1-2-1s, nutritional advice and food plans to get you to where you want to be.
Qualifications
DIPLOMA IN NUTRITION

LEVEL 2 FITNESS INSTRUCTOR
LEVEL 3 PERSONAL TRAINER
LEVEL 3 PRE AND POSTNATAL
REPS ACCREDITED GROUP INDOOR CYCLING